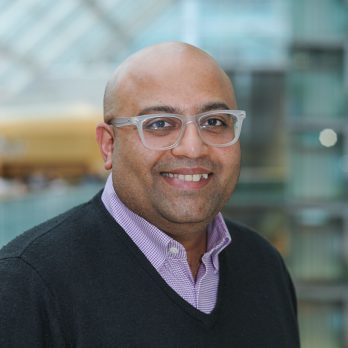 Susheel Varma, Ph.D MBA FBCS
Susheel is a technologist (a.k.a possibilist) with 17+ years of experience in leadership and delivering strategic and technology solutions for complex transnational clinical and life-science research.
He is currently Head of AI and Data Science at the Information Commissioner's Office. He leads a team of policy & technology advisors and legal teams to undertake regulatory policy research in emerging AI and Data Science areas. In addition, his team coordinates with cross-regulatory bodies to develop & implement regulatory policies and advise & formulate new government legislation. His team also provides deep policy-technical expertise for internal departments to help with regulatory supervision and assurance.
In his previous role as Chief Technology Officer (interim) & Director of Engineering at HDR UK, he provides leadership and coordinates the confluent needs of scientific, data and technology to deliver and operate a cohesive national platform for health data research in the UK. He is a thought leader in the rapidly developing area of Trusted Research Environments (TREs). He has been able to pragmatically convene, build, manage and empower a federated coalition of TRE providers nationally and internationally.
His previous roles at EMBL-EBI and ELIXIR, he led an international portfolio of data science projects in multiple jurisdictions and research infrastructures - EMBL, ELIXIR, EOSC and GA4GH.
He has a broad operating range with high-level thought leadership and in-depth expertise in managing, developing, integrating, testing and maintaining innovative technical solutions using distributed data, network and software technologies across scientific and clinical domains.
Recent Works (See CV for more details)